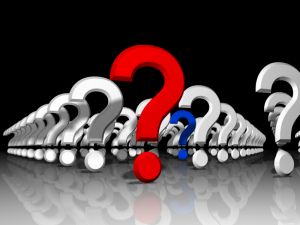 It's that time of year again, when newspapers and websites are full of information about what you need to do to get ready for the upcoming tax season.  There's lots of websites that offer free tax preparation, agencies that coordinate volunteer tax preparers and do-it-yourself guides that promise to reduce even the most complex return into a quick and easy refund check.
It sounds like good advice – but is it good for you?
The answer is a qualified "It depends!"  Many of the resources you'll find listed in articles like these are great for taxpayers who have simple returns and are current with their tax obligations. However, if you're currently embroiled in negotiations with the IRS or have tax issues that you haven't addressed, you need professional assistance.
Finding Help For Your Tax Problems
The best way to help yourself resolve your tax problems is to work with a qualified tax professional.  You have to be honest with these people and let them know the full magnitude of what they're dealing with.  Don't withhold information for fear that the tax professional might 'judge you' – there's nothing that they haven't heard before!
Often times, people think that their tax problem is so unique and one of a kind that nothing could be done to resolve it.  Nothing can be further from the truth! Every tax problem has a solution.  You just need to work with someone who knows how to find it!
This year, the deadline for filing your 2010 federal tax return is April 18th.  That means you have just over one hundred days to get ready to send your return and any payment due to the IRS.  You also have one hundred days to start addressing your outstanding tax issues. Don't wait until the last minute — there's nothing harder to find than a tax expert with a free moment on April 15th!  You deserve expert assistance with your tax problems.